Working with patient monitors should help reduce the workload of your clinicians. That's why our hospital monitors are designed with an easy-to-use and intuitive interface. Whether you need a spot check, continuous monitoring, or seamless wired-to-wireless networking solutions, our hospital-wide monitoring portfolio can help eliminate gaps in monitoring and data acquisition. The versatility of Draeger ICU monitors allows easy switching between modes to meet various clinical demands and support standardization on one monitor, even during transport.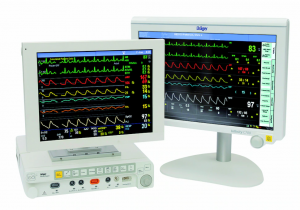 Infinity® Omega-S Solution
See the big picture of patient information – integrated on one 20" touchscreen display – with Infinity Omega-S. This stationary monitoring solution brings comprehensive information to the point of care, while continuously monitoring your patient. Scalable to the individual workflow. ​You can scale the system from a few, big numbers to up to 32 waveforms and parameter boxes, according to caregiver preference, and can scale to the patient's needs – from basic monitoring to using the full range of all Infinity pods. To support individual workflow, you can use up to three independent screens to support anesthesiologists, perfusionists, and surgeons if a surgical display controller is used.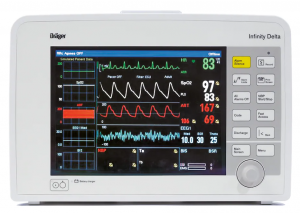 Infinity® Delta and Delta XL
With the Delta multiparameter series of monitors, you can continuously monitor adult, pediatric and neonatal patients both at the bedside and on transport – eliminating the need for separate transport monitors. Supports all patient acuity levels hospital-wide. Pick and Go® supports transport efficiency Infinity Delta and Delta XL incorporates Dräger's patented Pick and Go® technology, which enables this bedside monitor to double as a transport monitor within the hospital. Infinity monitors provide seamless wired-to-wireless networking, so surveillance can be continuous. There's no waiting for a transport monitor. No disconnection or reconnection of leads. No gaps in monitoring or data acquisition. As a result, all parameters that were monitored at the bedside can continue to be monitored on transport.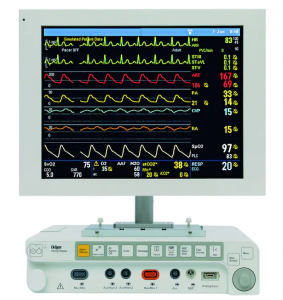 Infinity® Kappa
​ Intended for fixed monitoring at the bedside, the Kappa monitor supports all patients from adults to neonates, in all acuity levels. The standard monitor includes a CPU base unit that is compatible with standard medical-grade, flat-panel displays​. Integrated networking ​Infinity Kappa monitors can be networked, enabling patient information collected at the bedside to flow through the Infinity Network to the Infinity CentralStation for central surveillance and to the Innovian® patient data management system for automatic charting.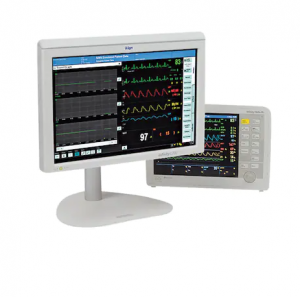 Infinity® Omega Solution
This two-screen solution provides access to images, lab results and other clinical data, while displaying real-time vital signs data at the point of care on a 20" touchscreen. Bedside/transport monitor continuously monitors patient during transport. Comprehensive patient information Infinity Omega brings together patient data from diverse sources – such as vital signs, lab data, DICOM images, and Web-based applications, so you can see X-rays, scans and MRIs – and displays it on one screen, together with patient-centric applications such as patient data management systems. Omega puts the information you need at your fingertips – which can support decision making, save time spent looking for information, and help reduce the potential for medical error.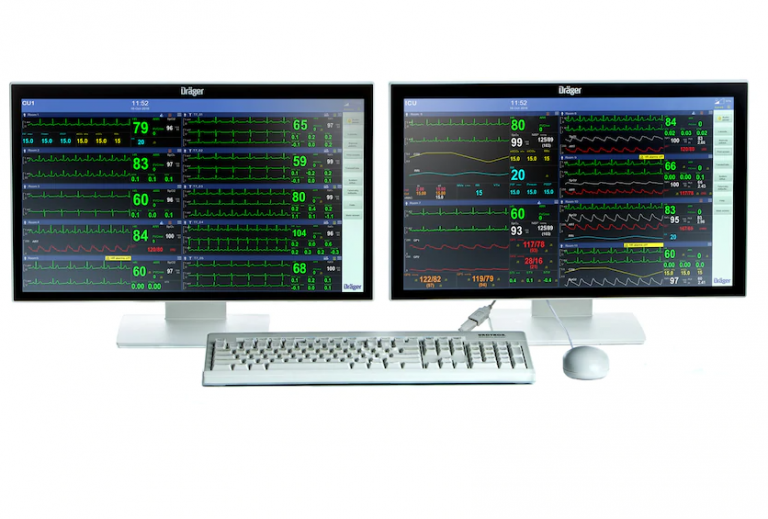 Infinity® CentralStation Wide
​Viewing comprehensive real-time and retrospective clinical data supports you in making the most effective care decisions for your patients. Infinity CentralStation Wide brings hemodynamic vital signs together with values from interfaced ventilators, anesthesia devices and laboratory systems. The Infinity CentralStation Wide can also be used as a secondary alarming device for external devices such as ventilators.