Endoscopy Laparoscopy Migration to DICOM
ENDOSCOPY & LAPAROSCOPY MIGRATION TO DICOM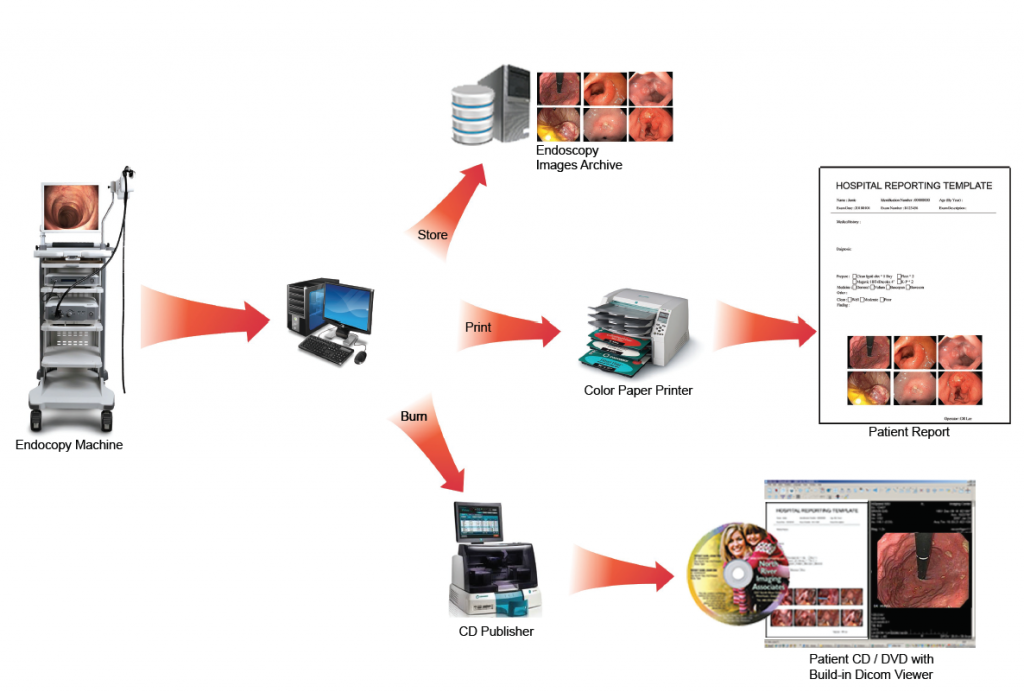 FEATURES:
Comply with DICOM 3.0 Standard
Synchronously captured images from endoscopy
Synchronously record real-time video up to one hour
Professional images and text reporting scheme
Customized medical lexicons and reporting template to reduce typing effort
DICOM is the standard when it comes to communication and digital imaging in the healthcare.  A central and comprehensive electronic patient record in which all data are available. This requires a continuous exchange of data of every system involved in healthcare. Many hospitals already consider compatibility with clinical workflows and IT environment a must-have.
Connecting Endoscopic / Laparoscopic Devices into the DICOM
Endoscopy/Laparoscopy device manufacturers are facing the challenge to connect their products to DICOM. This you can't manage without special expertise. For that, Medequal offers a solution.