Medical Record Management and Archiving
MEDICAL RECORD MANAGEMENT AND ARCHIVING
Patient Journey (New Patient)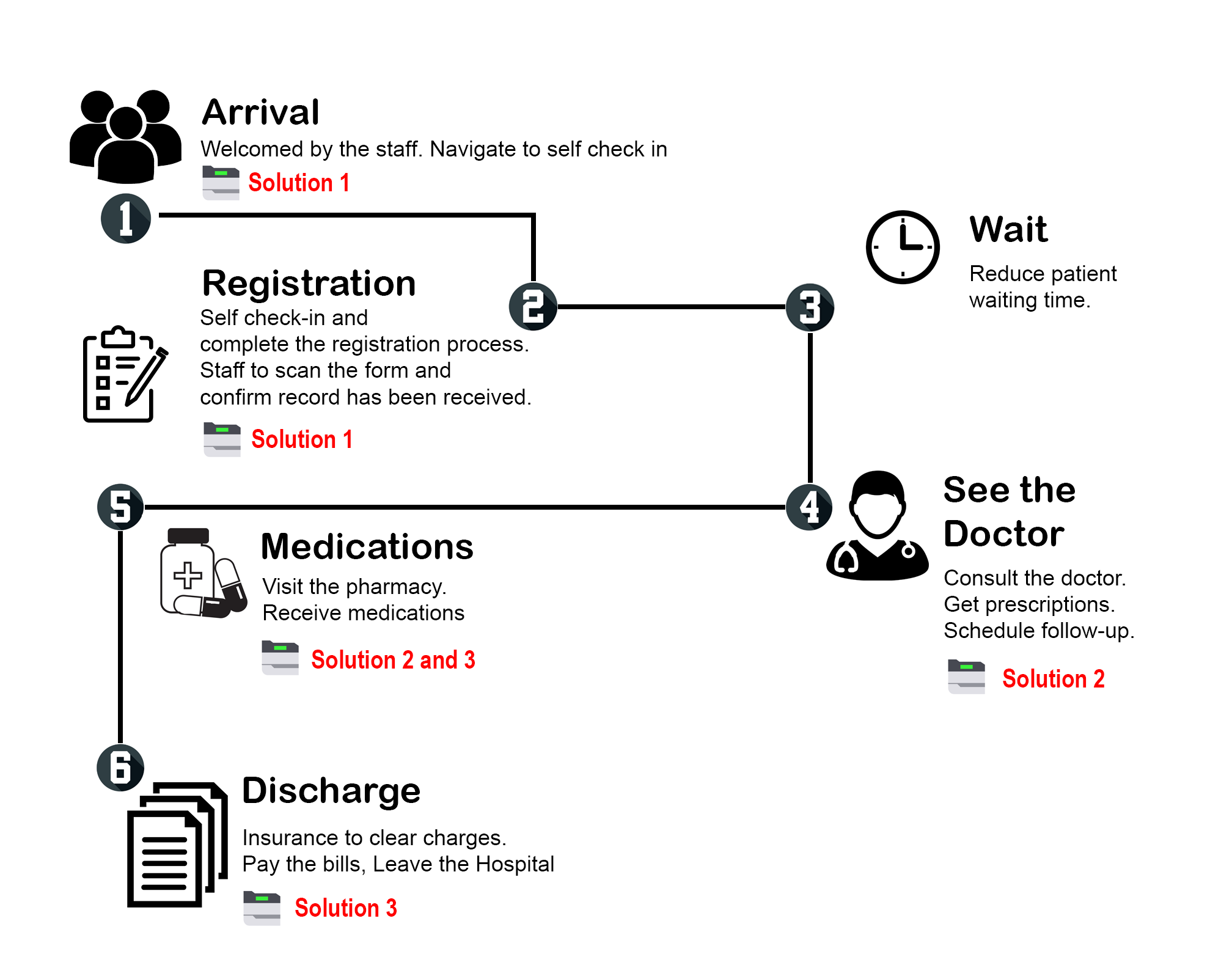 Speed up the registration process by having walk-in patients complete three simple steps:
1. Choose the form for their purpose of visit, for example doctor visitation, medical check-up etc.
2. Patients fill in the form and sign.
3. Patients scan the form an the nurse confirms the record has been received at the registration counter.
Speed up the distribution of clinical orders in two simple steps:
Doctor fill in the clinical order form and sign.
Forms are scanned, then automatically distributed to the appropriate department (billing, lab, pharma, etc.) automatically.
Speed up the discharge processes by having orders invoiced directly to the billing divisions.
Hence, increasing patients throughput and reduced overall waiting time.
Intelligently streamline your business workflows
When you pair award-winning Lexmark devices and innovative capture solutions software, the combination is powerful. You will unleash greater efficiency and productivity, accelerate paper and energy savings, and reap the benefits of streamlined business workflows. Lexmark's capture technology intelligently collects and routes your documents and data—extracting, organizing and sharing information with the people, systems and business processes that need it most.
Enhance information capture for all users
Effortlessly customize screen displays with your images
Provide precise control of advanced imaging capabilities
Easily route captured data to a predefined personal or public shared network folder
Eliminate the need to use a separate capture server to drive imaging functions
Build intelligently adapted workflow solutions simply and cost-effectively