Sonic Shot Alpha
A new standard in contrast delivery systems. A high resolution LCD with touchscreen allows intuitive operation. Simplifying the overall operation enable safe and reliable injection of contrast medium.
CT SCAN INJECTOR
Dual Shot Alpha 7
For greater ease of use and better image scanning. The new Powerhead has been ergonomically designed considering every detail during the products use, matching the product for the objective. This has made possible extremely intuitive and simple operations, significantly enhancing the user confidence during operation.
CT SCAN INJECTOR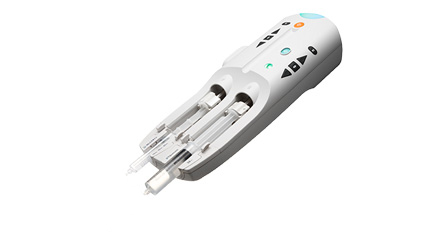 Sonic Shot 7
Unique ultrasound motor with non-ferrous construction. Sonic Shot 7, an injector exclusively developed for MRI, is equipped with an ultrasonic motor with non-magnetic body structure. Its non-magnetic head part allows the injector to be used anywhere in the MRI environment.
MRI INJECTOR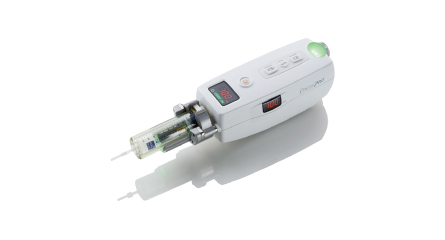 Rempress
Simply and easy to use design. Easy to use function key arrangement, light-weight compact Powerhead, makes all the functions required of an injector for angiography simple and pleasant to use.
OPERATING ROOM INJECTOR