CORONA VIRUS | Alternative radiologist reading – Barco Remote Reading
BARCO REMOTE READING SOLUTION
As the dawn of a new beginning faces the Healthcare Enterprise brought about by challenges posed by Corona Virus, a new paradigm shift has come as an emerging trend in digital image reading. 
Barco Healthcare answered the needs by introducing BARCO THUNDERBOLT REMOTE VIEWING PLATFORM, with this solution it enables radiologist to work even outside of the hospital.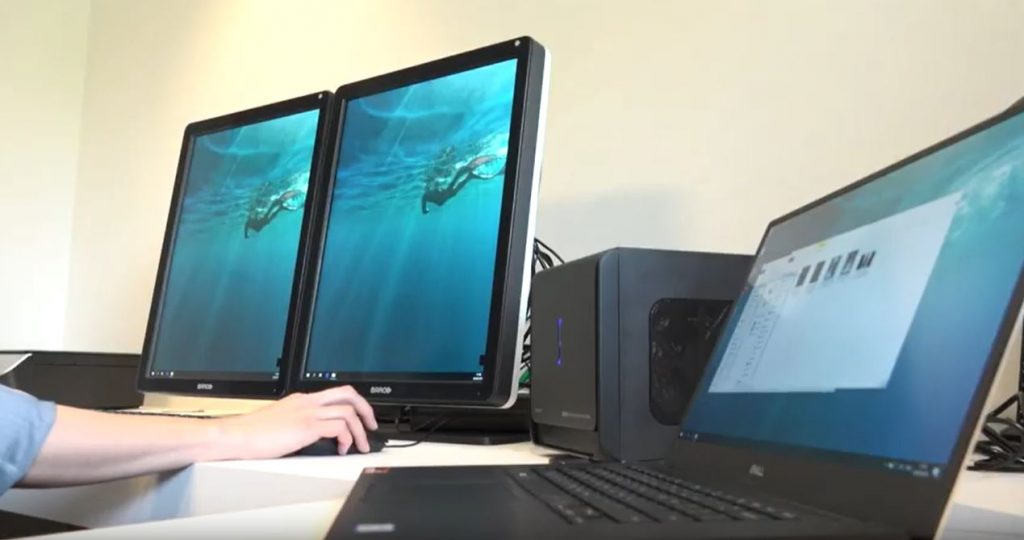 Flexibility and productivity
Remote reading allows radiologists to work more efficiently, ensures optimal working conditions and a flexible work schedule. On-call, weekend and late-evening duties, for example, can be performed at home instead of at the hospital. It's exactly why home reading is becoming a standard benefit in radiology hiring today.
Just plug it: from laptop to eGFX to Medical Display
Barco's remote radiology reading solution. It consists of an eGFX graphics box and Thunderbolt™ 3 connector which can drive any high-resolution display used for medical applications. All radiologists need to do is bring their laptop with Thunderbolt™ 3 cable port and connect it to the graphics box with MXRT graphic card which resides between the laptop and the medical displays. No need to transfer a bulky desktop from the hospital to the home office.
Fill in to download the form: